BAND BIO
Rockabella is just the ticket to a great night
"This versatile duo, with their great sound and professionalism, are just the ticket to a great night no matter what the occasion!!!"
With over thirty years combined experience in the music industry, Reuben, Nicky make up the band Rockabella. Able to entertain a crowd, their friendly relaxed manner is a hit with a variety of age groups. Willing to listen and cater to specific needs; the band Rockabella represents great value for money.
Available as a trio upon request.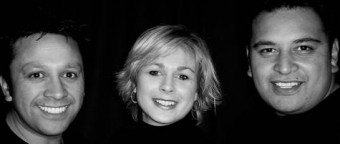 Reuben Hiku – Vocals, Guitar & Percussion
Reuben has been working as a musician for seventeen years, starting out in the wining 1990 Smokefree Rockquest band, he has been a familiar face in the Christchurch music scene. After completing two years at the Jazz School , Reubens continued love for music and high standard of musicianship has made him an invaluable member of every band he has been in.
Nicky Isherwood – Vocals
With a background in stage performance, which included contemporary dance, ballet and choreography, Nicky found another natural talent, in singing. Since then she has performed in a number of duos and bands, the most recent being Absolut. She has enormous vocal ability, a great rapport with any audience and is able to sing a variety of styles of music.
Suitable for weddings, birthdays, corporate functions, pubs, clubs etc
*A sound system is provided by this artist that can support an audience of up to 200 people. DGM can provide a larger sound system to support your event if required.
A basic lighting system is provided by this artist. DGM can provide larger lighting systems to suit your requirements.