BAND BIO
Cocktail function or Wedding, right through to funky jazz for dancing.
Grant Winterburn is regarded as the musicians musician. He is a leading NZ jazz keyboard player on both piano and organ. He is a top soloist, band leader and musician, session musician, musical director and music tutor.
Grant is a highly sought after musical director in the theatre realm where he has been the musical director for the following shows: The Threepenny Opera, The Rocky Horror Show, The 25th Annual Putnam County Spelling Bee, Geoff Sewell (Amici Forever) and a sensitive accompanist to divas such as the Ladykillers (featuring Jackie Clark) and Jennifer Ward-Lealand.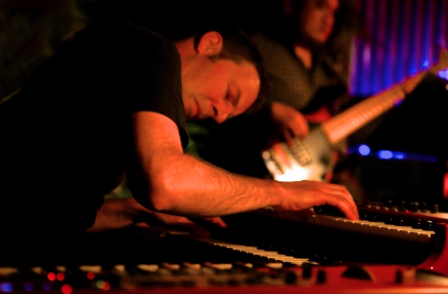 Grant is ideal for any live jazz be it background jazz at a cocktail function or wedding, right through to funky jazz for dancing.