BAND BIO
'My friend laughed so hard she got hiccups...'
FERGUS AITKEN – COMEDIAN & MC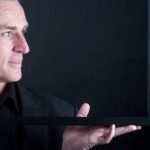 "My friend laughed so hard she got hiccups…" DOMINION POST
Fergus has been creating and developing stand-up material over the past decade, playing to a variety of audiences from comedy clubs to corporate events.
MC / comic presenter appearances have included product launches, awards ceremonies, staff parties and client functions.
Fergus created 3 different 60 minute solo shows for the NZ International Comedy Festival:
*MR FUNGUS STANDS UP (2000)
*TRUE STORIES And Other Stuff That Probably Isn't (2009)
*Altered Ego (2011).
Let Fergus work with you to create a comedy angle for your conference or function, perfectly pitched to the people, the company and any particular theme of your event.
Or simply feed him material about some of the legendary events and characters in your team, sit back and enjoy a perfect night's entertainment.
As a comic entertainer Fergus has vast experience with creating & theming characters for special events.
* See also: MR FUNGUS